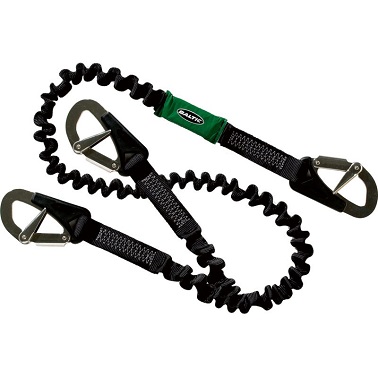 ELASTIC 3 HOOK SAFETY LINE
Article number: 0106-000-1
DESCRIPTION
A safety line together with a safety harness or life jacket with integrated safety harness is a good way to avoid falling overboard, or if you fall overboard be able to get on board again.
Baltic Elastic 3-hook is a strong elastic safety line equipped with an overload indicator; this shows if the line has been subjected to such a heavy load that the line must be replaced. Three double action safety hooks fitted to one line so even when changing position, you never need to be unclipped. Length 2m. Baltic safety lines are approved according to EN ISO 12401: 2009.
5-year warranty
Length 2m
Approved according to EN ISO 12401: 2009
Care
Rinse the safety line in fresh water after use in salt water
Continuously inspect seams and bands for signs of wear
Store dry and protected from sunlight
Replace the safety line if it shows signs of wear or if it has been subjected to heavy load
FEATURES
Approved to OSR: Approved for international yacht in sailing accordance to World Sailing Offshore Special Regulations (OSR)
2 meter safety line: Safety line made from polyamide and with stable carbine hooks. Length 2 meter between hooks. Tested and                                    approved according to EN ISO 12401.
Elastic line: Safety line with elastic core. The length of the life refers to completely stretched out line.
3 hook safety line: Safety line with three hooks, tested and approved according to EN ISO 12401.
5 year guarantee: Product with 5 year guarantee.
SAFETY HARNESSES AND LINES
When the worlds top sailors are moving around on deck they rely on Baltic harnesses and safety lines. Do not settle for less!
All Baltic safety harnesses and lines are approved to EN1095 and EN ISO 12401 for national and offshore racing.