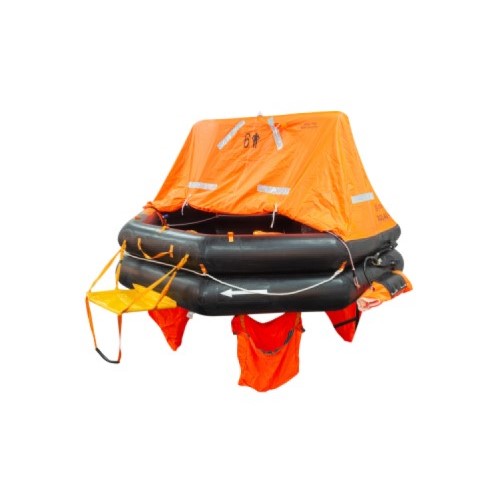 SEA-SAFE PRO COMPACT
NEW SOLAS COMPACT RANGE
Sea-Safe Solas liferafts. Already proved quality and efficiency in minimal space
New SEA-SAFE SOLAS
PRO COMPACT
Indispensable for professional navigation when space on board is more limited. Perfectly fitted for yachts.
New SEA-SAFE SOLAS PRO
COMPACT
Liferaft in vacuum-bag allowing maximized level
of protection from bad weather.
Packed in a small light glass reinforced plastic container, the Sea-Safe Pro Compact is designed
for professional ships needing compact-sized life-saving appliances on board such as fishing
vessels, pilot boats, support vessels… as well as Super yachts and is approved by the main
Maritime Administrations (SOLAS 74 Convention as amended, complying with the relevant requirements of the Council Directive 96/98/EC).
Throw Over Board Liferaft (TOB)
Classic SOLAS life-saving raft also called overboard raft.
Cylindrical or flat container packaging.
This life-saving raft receive the
SOLAS A PACK
Deep sea long-course navigation
All liferafts are equipped with Standard painter line length 36 meters, for 25meters stowage height. Inform us in case the stowage height is more than 25 meters, to install the proper painter length, for a Maximum height of stowage 40 meters.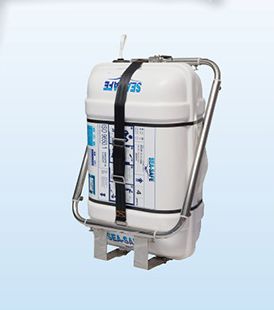 Can be stowed on a stainless steel vertical Cradle type SU3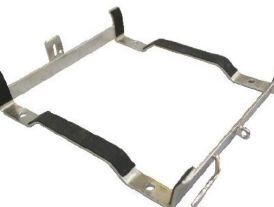 or on an galvanized horizontal cradle