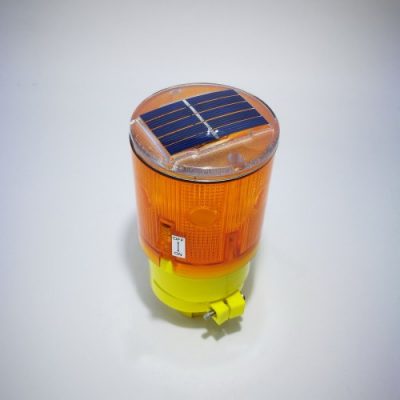 Applications

For boats, small ports, fish farms, road works, buoys.
Technical Specifications
Solar cell: Mono-crystal solar panel with utmost power of 234mw
Working voltage: 1.2V
Working current: 18mA average
Pc: 150mA
Flash rate: 30times/min.
LED: 6pcs with brightness of 8000mcd each
LED color: yellow
With 1.2V 1800maH Ni-Mh battery, it can continously work 30+ hours after full charging
The battery is replaceable
Visibility distance: 800 – 1200 meters (depending on the clarity of the atmosphere)
Dimensions (diameter x height): 7,2 x 14,5 cm
Weight: 280 gr.
Warranty: 1 year