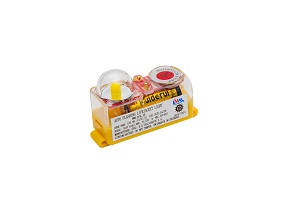 LIFEJAKCET LIGHT LED WITH LITHIUM BATTERY
It uses lithium battery of 5-year lifetime. Continuous operation more than 8 hours, suitable for installation on lifejackets straps/webbing.
Operations :
1. Automatic operation in contact with the water due to its water sensor.
2. Manual deactivation for battery saving
3. Manual activation when the user is in the water.