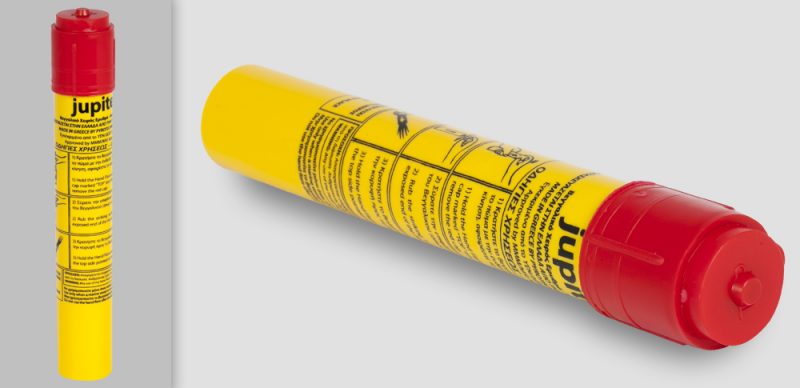 Jupiter Red Hand Flare (Βεγγαλικό Χειρός Κόκκινο)
For use in non-SOLAS vessels (ships engaged in domestic voyages, small boats, small cargo vessels, fishing boats etc.)
Technical specification
Features:
Signal for position marking during rescue operations.
Produces a bright red flame
Emergency Signal for day and night use
Technical Data:
Dimensions: Ø 34mm x 225 mm
Weight: 160g
Burning time: >60 seconds
Flame colour: Red
Ignition: Friction striker
User Guide
Hold the Hand Flare with one hand, remove the cap marked "TOP" and then, with a twisting motion, remove the red cap.
Rub the striking surface of the cap against the exposed end of the Hand Flare (like lighting a match).
Hold the Hand Flare away from your body and with the top side pointed at the direction of the wind.
Use only when a marine vessel or an aircraft is in sight.
Do not use the hand flare after the expiry date.
WARNING: Any use of the Hand Flare is prohibited by law except for sea rescues.