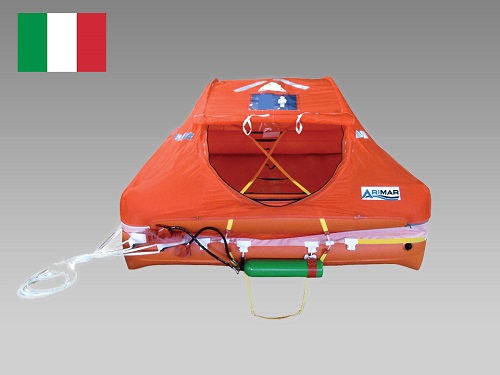 OCEANUS C
    Complies with: DM12/08/2002 No. 219.
    Reduced weight of 17% and dimensions 10% lower than the old model.
    Raft without navigation limits.
    Thermal floor, internal and external light, pop-up tent, 4 stabilizing pockets.
INSPECTION INTERVAL: every 2 years
OPERATIONAL TEMPERATURE: FROM -15°C TO +65°C
Italy Oceanus C liferaft >12 miles
Code: 111.016IT
The most advanced product in Italy (MD 12/08/2002 n. 219), thanks to its maximum safety, for pleasure sailors. It is available in rigid or valise-fabric containers. It complies with MD 12/08/2002 n. 219, and its use is compulsory on board of pleasure units that fly the Italian flag and navigating without distance limits from the coast.