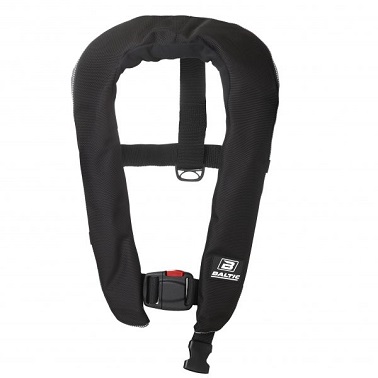 WINNER 150 ZIP
Model: Unisex
Article number: Automatic 1555. Manual 1545.
Size: One size 40 – 150 kg
Manual or Automatic inflation with adjustable waist strap with quick – release buckle, comfortable fleece lined collar and oral tube for deflation/ inspection. Six retro- reflective patches, lifting becket, toggles to attach to foul weather clothing and optional spray hood.
Optional extras: SLX lifejacket light 2401, Spray hood 2516. Manual reaming requires 33grams CO2 cylinder Part no 2433 and Automatic reaming requires 2433 and cartridge part no 252.
INFLATABLE LIFEJACKETS ALLROUND
Our versatile lifejackets can be used in almost all circumstances, all models are equipped with a fleece collar, detachable crutch strap, on most models you have the option of either the buckle or integrated safety harness.