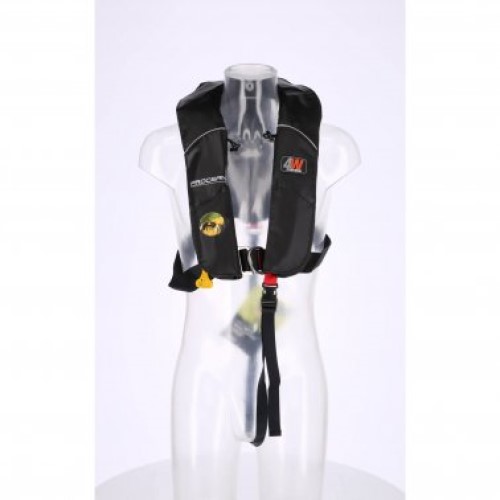 ARGOS 150N HYDRO VEST
Code: GI510533
The ARGOS inflatable vest has a short cut, and its fabric back part offers better ergonomics and maximum comfort. Its ripstop outer cover makes it very resistant.
DESCRIPTION
The ARGOS inflatable vest with integrated harness and removable crotch:
– Zipper closure.
– RIPSTOP outer fabric
– All polyester straps.
– Integrated harness: 316 stainless steel buckle with D stainless steel for a lanyard
– Fluorescent yellow bladder in very flexible PU, separable from the cover.
Hammar MA1 EC hydrostatic cutter. Cover with trigger system viewing window.
Accessories:
– Removable crotch strap.
– Space for flash light
– Delivered in a mesh bag
-> Regulatory all yachting categories
TECHNICAL CHARACTERISTICS
 inflatable vest
 165N
 With
 ARGOS
 Hydrostatic Hammar with window + grille
 55 to 130 cm
 min. 40 kg
 Black
LOGISTICS DATA
 3477450008479
 1,035
 0.00
 52
 8
 no
 no
 31