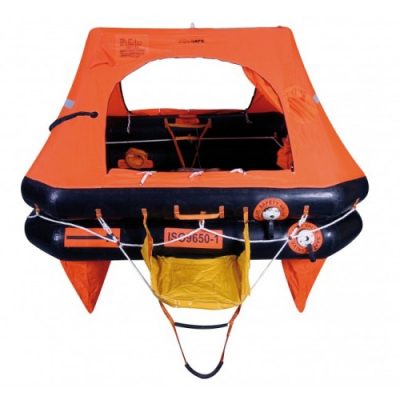 MMF and Bureau Veritas Approved For Greek flag leisure vessels (up to 25 passengers) in all navigations from the coast (category I, II and III) as per P.D.917/79 and N.3182/03.
SEA-SAFE Classique liferaft. ISAF – ISO 9650-1-Group I-TYPE A. With Greek Yacht Pack Survival Equipment. Classic offshore liferaft for Ocean Navigation. Designed for extended voyages during which strong winds and waves of hau – significant tors may be encountered.
The SEA SAFE liferaft also features a boarding ramp for ease embarking.