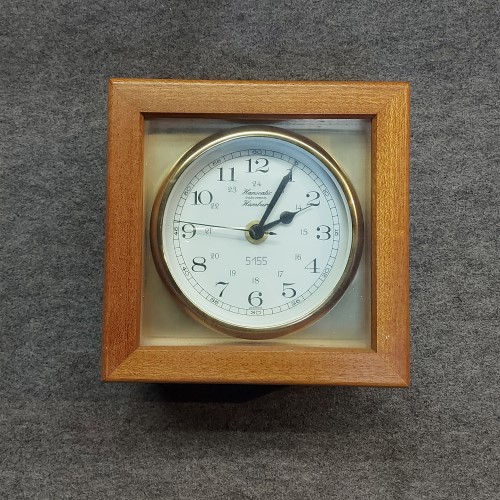 HANSEATIC QUARTZ CHRONOMETER C/W CERTIFICATE
The ECO board chronometer, precision without compromise. Operates by means of a specially selected and strengthened quartz movement assuring high accuracy.
Key Features
The natural mahogany is varnished with special lacquer to withstand the roughest conditions on board.
Natural unstained mahogany case/box, lacquered with a colourless varnish to withstand roughest conditions on board.
With snap cover and glass pane for easy battery exchange and setting.
Central second hand.
Specifications     
Battery (AA) operated quartz movement
Dial: 100mm diameter individual numbered, white, with clear arabic numerals
Dimensions : 155x155x90mm  (L x B x H)
ORIGIN: GERMANY