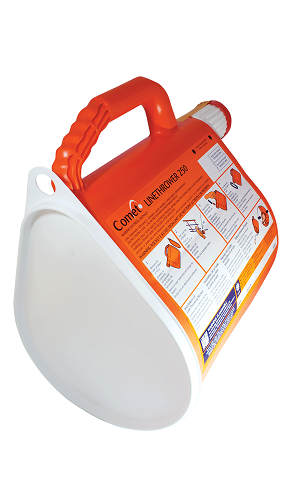 Comet Linethrower 250
A self-contained line-throwing appliance consisting of a plastic case with an end cap and 250m of line, an integral striker mechanism plus a rocket.
Product Life
• Body and line kit: 9 years • Rocket 3 years
• Spare rockets are available to replace consumed or time expired rockets.
Application
The Comet Linethrower 250 is designed for ease of operation in the most
extreme weather conditions. It can be used in all situations where a line
is required to be passed accurately and quickly, these include:-
• All line-throwing operations at sea between vessels, ship-to-shore,
shore-to-ship, and shore-based rescue services.
• Rescue of swimmers in distress.
• The line carrying across obstacles and rough terrain.