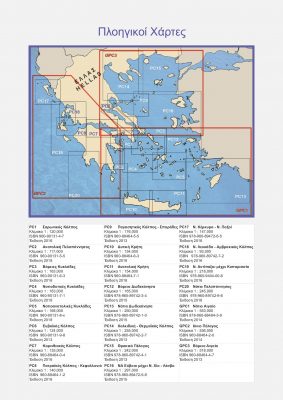 EagleRay Publications was founded in 1990 by Nicholas D. Ilias, Commodore (rtd) of the Hellenic Navy, with the aim of providing nautical aids that ensure safety and comfort at sea.
The company specialises in producing pilot books and charts for the Greek seas, all of which are made under the same philosophy. They bridge the technical information needed to navigate with the local knowledge to enjoy.
Our publications are based on local knowledge that is mainly gathered from the fishermen and our own surveys. Every harbour is visited and charted by EagleRay before it's plan is published, ensuring that the navigational and tourist information on it is accurate and substantial.
Nautical charts are reproduced under authorization from the Greek Hydrographic Office and then they are enriched with local information about weather, currents, port facilities and sightseeing. In addition, many smaller fishing shelters and bays are created from scratch, for the first time in the global bibliography, based on EagleRay surveys.
Testimonial 1
"I have to tell Mr Nicholas Ilias how much we appreciate the work he did for us. How the quality, the accuracy and the humanity of his work allowed us this experience"
Maria and Norbert Collin
Testimonial 2
"The Greece, Sea Guide are the most complete and professional presentation of any navigable waters that I have ever seen"
Captain Stan Antrim, USA
Testimonial 3
"…you'll find the Guide invaluable…a wealth of local knowledge…Waypoints are marked in practical positions…details of many anchorages…"
Sailing Today, May 2010