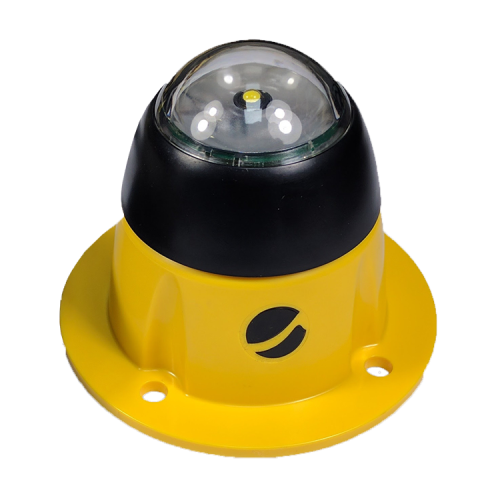 Internal light for Lifeboats Daniamant SL-500
The SL-500 is a high quality internal Lifeboat Light designed to build on the SL-400.
It is designed to be fitted on motorised survival craft and to be connected to the craft's 12 or 24 VDC electrical system.
The SL-500 Lifeboat Light uses the latest advances in LED technology. It features very low current consumption and enhanced reliability.
The product comes with a standard 3 metres length of cable which can be cut down to suit the craft's requirement. Longer lengths may be available on request.
With the SL-400 and SL-500 you have a full solution for any survival craft.
 Major Benefits
SOLAS approved
Sealed, robust small and compact
10-30VDC external power
Flange mount with cable entry hole
>0.5 Candela light intensity (average 5.3 cd)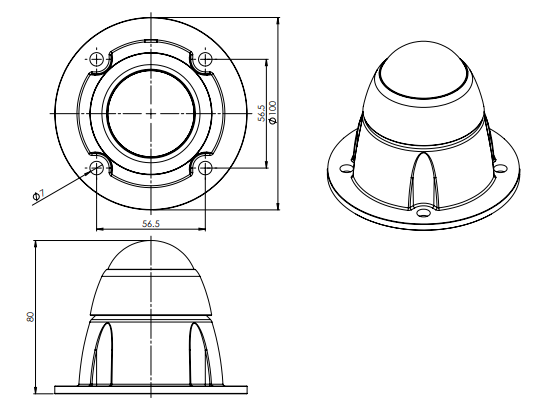 Installation
Use stainless steel screws, mounting must be on a flat surface. Connect the cable to the external power-supply (10-30v DC), observing the correct polarity.
Dimensions:  ∅10 cm x H 8 cm
Polar Code
The SL-500 has been tested against the Polar Code to -52 C for use in polar regions.
MODEL SL-500
Light Output: Minimum 0.5cd – average 5.3 cd
Light Duration: Minimum 12 hours
Light Type: Steady
Material: ABS
Storage Temperature: -52 C to +65 C
Operating Temperature: -52 C to +65 C
Storage Life: Requires annual inspection
Weight – Nominal: 294 g
Power: 10-30V DC
Activation: External power
Approvals: SOLAS MED