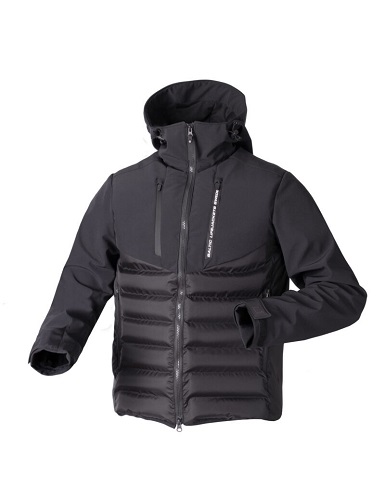 HAMBLE FLOAT JACKET
Article number: Black 5575
Size:
5575-000-2 S 60-70 kg,
5575-000-3 M 70-80 kg,
5575-000-4 L 80-90 kg,
5575-000-5 XL 90-100 kg,
5575-000-6 XXL 100+ kg
It's not just a new generation of flotation garments. It's a new way of thinking. A windproof transport jacket in comfortable, water-repellent materials and all the safety features of a traditional 50N life jacket.
At the same time, the Hamble Flyjacket has Baltic's uncompromising quality down to the smallest detail, with all that that entails. Hamble Float jacket looks like an elegant softshell jacket with its narrow buoyancy elements and cuffs. The fit is perfect. Dries quickly on a hanger. Hamble Float jacket has four external pockets with water-repellent zippers and removable crotch strap.
It could hardly be more perfect for fishing, RIB and the helm.
A completely new type of elegant floating garment
50N load capacity – like a traditional life jacket
Dries quickly on a hanger
5 year warranty
CE marked
Colors: Black