OLYMPIC 115 COMPASS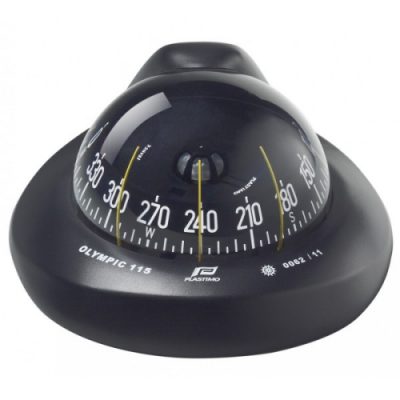 Sailboats 6 to 12 m (19 to 40 ft).
Highly stable and reliable reading, whatever the heeling angle and weather conditions.
Flushmount on horizontal surface or tilted up to 45°. Compact design and deck-hugging profile.
Binnacle mount optional. (Code: 61000, Price: 11,00 EUR without VAT)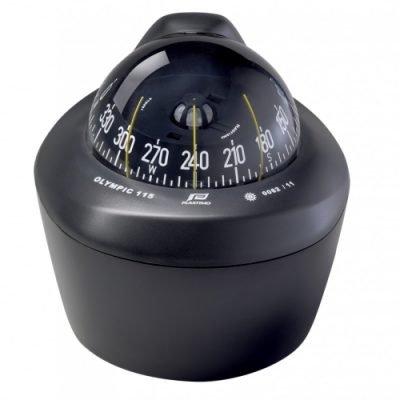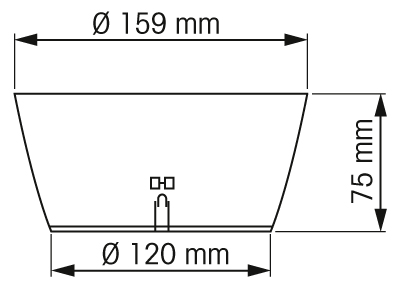 All parts fully UV-treated and scratch resistant dome.
SOLAS-MED approved : equally suitable for professional fishing boats and commercial vessels.
Boat size
 Sailboat 6 to 12 m (19 to 40 ft).
Compass card
Conical or flat card graduated every 5°, apparent Ø 101 mm.
Heading numerals every 30°.
Mounting

Flushmount : on a horizontal or inclined surface, 45° max.
Binnacle available as option.

Lubber line
3 lubber lines at 45°.
Compensation
 Included as standard feature, except inclined model (45°max).
Lighting
1 LED bulb 12/24V, supplied as standard.
Supplied with
Protective cover, screws, drilling template.
Approval/homologation
SOLAS-MED 96/98.