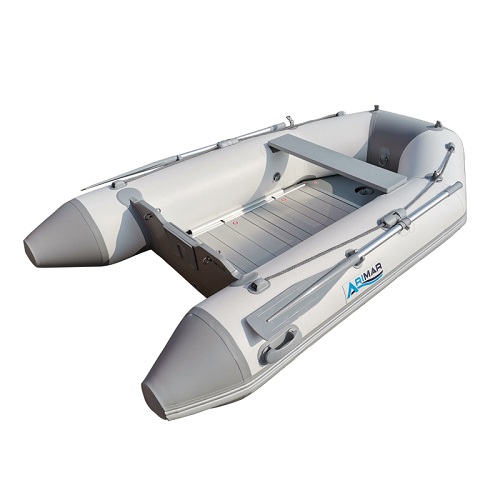 The classic and reliable choice
The Classic line takes the traditional design one step ahead by featuring aluminium floor. It includes inflatable boats with inflatable tubes and inflatable keels which reproduce the traditional V-shaped hull. The innovative walkable aluminium surface offers great sturdiness, as it makes the tender stable and resistant when at sea.
The Classic line of inflatable boats can be easily stowed on board. A perfect combination of functionality and safety, suitable for all boat owners. Additionally, their features as well as their high-quality materials make them the most durable ones in their category, even in the roughest conditions at sea.​