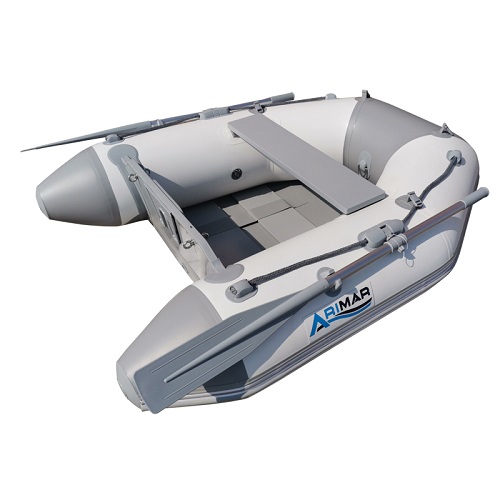 Roll
The most comfortable, convenient and reliable in its class
Made of PVC, the Roll line is the best option for anyone looking for a small sized, comfortable and easy-to-use tender. Three-chamber tubes make the craft sturdy, stable and seaworthy. Flooring consists of solid wooden boards. The standard bench is specifically designed to provide the yachtsmen with the best possible comfort.
All models in the Roll line can be easily and quickly stowed due to their special design, as well as easily transportable in a convenient and lightweight bag. The Roll Tender is the best choice for any type of boats, and suggested especially for small yachts with limited stowage space.
All models in the Roll line are quickly operational with their airtubes being simple and fast to inflate.