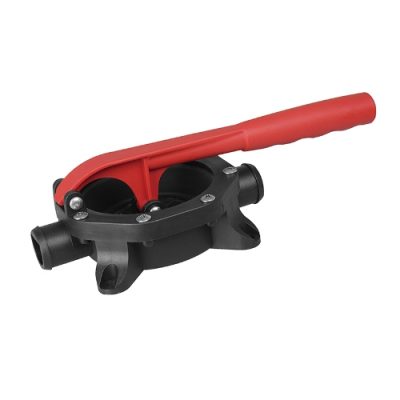 Manual Diaphragm Hand Pump-Plastic Handle 720 Gallon
For mounting on bulkhead or deck. This is a good manual bilge pump for small to medium-sized boats. Lightweight and sturdy, its easy lever action allows fast pumping. Easy to use and maintain, the diaphragm is quickly accessed for removing debris.
FEATURES:
Diaphragm hand pump with tow positions handle
Self-priming
Capacity: 720GPH (2724 LPH)
Hose dia: Inlet & outlet  OD 1 1/4″ (33mm)
Max. Suction lift: 3m (10ft)
Max discharge head: 4m (13ft)
Easy to remove clamp ring for maintenance / head rotation.