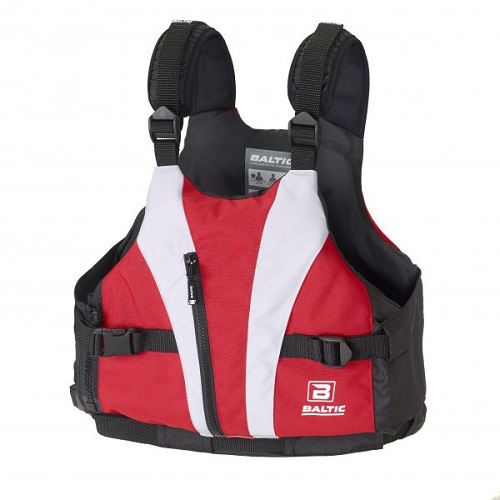 X3 BALTIC RED
Article number: 5124
Size: XS 25-40 kg, S 40-50 kg, M 50-70 kg, L 70-90 kg, XL 90+ kg
A high cut vest for Kayaking and Dinghy sailing where we have focused on a perfect fit. This has been obtained by having an adjustable side entry combined with adjustable padded shoulder straps. A key feature is a generous chest storage pocket with zip closure. The X3 has the floatation material positioned to give maximum performance and freedom of movement.
SPECIALIST BUOYANCY AIDS
WHETHER YOU´RE WATER SKIING, SAILING OR OR ANY OTHER SPORT ON THE WATER, IT IS IMPORTANT TO HAVE A WELL FITTING BUOYANCY AID SPECIALIZED FOR THE ACTIVITY. OUR SPECIALIST BUOYANCY AIDS ARE APPROVED TO THE 50N STANDARD, MEANING IT WILL KEEP YOU AFLOAT WITH GOOD MARGIN OF SAFETY. A 50N PRODUCT IS SUITABLE FOR SWIMMERS WHO WEIGHS MORE THAN 25 KG.
BUOYANCY AID 50N – ISO 12402-5
Only suitable for use by capable swimmers and should only be used at or on sheltered waters where help
is rapidly available. Not safe in case of unconsciousness. NOT A LIFEJACKET! For users of 30 kg and over.
The 50N Buoyancy Aid is perfectly suited to situations demanding extensive freedom of movement, such as:
(dinghy) sailing, canoeing/kayaking, water/jet skiing, fishing/hunting