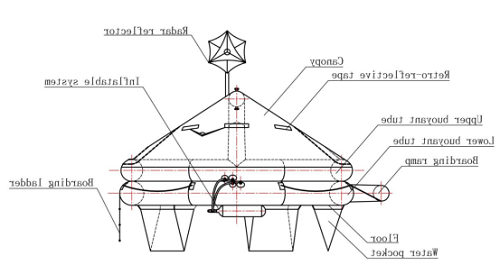 Seago Roll Container Pack Solas Liferaft
Throw Over Board Liferaft (TOB)
Classic SOLAS life-saving raft also called overboard raft.
Mostly seen on merchant ships, container ships, cargo ships
and oil tankers… as well as Superyachts over 78 feet.
Roll container packaging with emergency B Pack for Short International Voyages
Seago liferafts are highly regarded in the maritime safety industry as high quality and affordable. All
liferafts are have butyl rubber tubes making them extremely durable and robust. The canopy is made
from a rip-stop Nylon offering protection from the elements and preventing fabric cracking from long
periods of being folded.