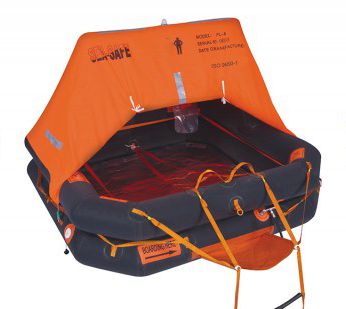 Approved For French, the UK and other countries flagged Vessels Sailing Less than 150 Nautical Miles From The Coast in all Ocean Zones. Accepted by ISAF for offshore races. It applies to all recreational boats under 24 metres (78 ft).
IMPORTANT NOTICE: Not Approved for Italian, Spanish and Swiss Flagged Vessels.
SEA-SAFE Pro-Light liferaft. ISAF – ISO 9650-1Group I-TYPE A. With Survival Equipment within 24 Hours. Offshore liferaft for Ocean Navigation <150 miles from the coast. Designed for extended voyages during which strong winds and waves of hau – significant tors may be encountered.
The SEA SAFE liferaft also features a boarding ramp for easy embarking.
Sea-Safe Pro-Light Series Liferafts have deliberately targeted their design at the most restricted parts of the ISO standards.
Materials: The inflatable tubes are made of natural rubber, with very flexible mechanical properties, thus providing heightened resistance to breakage. These tubes are glueing, a guarantee of quality and durability. The floor, made from an identical material as the tubes, is covered with a complex insulator, closed-cell foam coated in aluminium film (solely for type I).
Design: The liferaft is equipped with ballasting from integral water pockets. The inflatable tubes are comprised of 3 independent zones (Arch, upper and lower tubes). The liferaft is equipped with SOLAS accredited reflective strips, spread across the entire structure thus guaranteeing better visual pinpointing. The canopy has gutters for collecting rainwater (Type I).
Description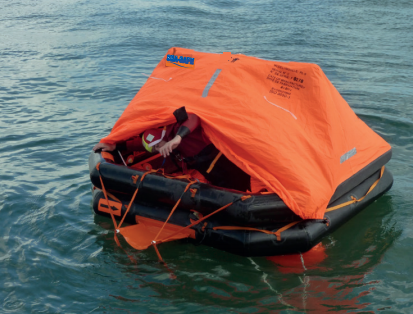 Closed and secured within seconds
Materials: Natural rubber and PU coated fabric
Chambers: 3 independents buoyancy chambers
Ballast bags: 4 water stabilizing pockets each containing 56L
(5  for PL-12)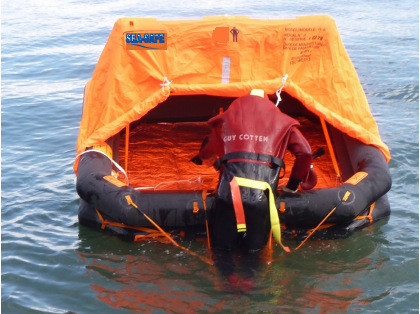 Access:
Rigid boarding ramp and ladder provides an easier
access
Large entrance with an easy closing system.
Others Features
Rain collector, internal & external lifelines, insulated floor,
internal ladder, SOLAS retro-reflective tape, Lights Int. & Ext. lights activating automatically during inflation
Packing Sturdy fibreglass containers with carrying handles or handy soft round bag.
Approval ISO 9650-1 certified by Bureau Veritas and accepted by the ISAF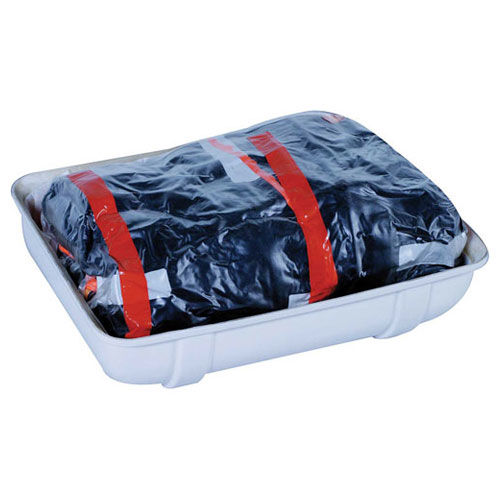 Vacuum Packed.