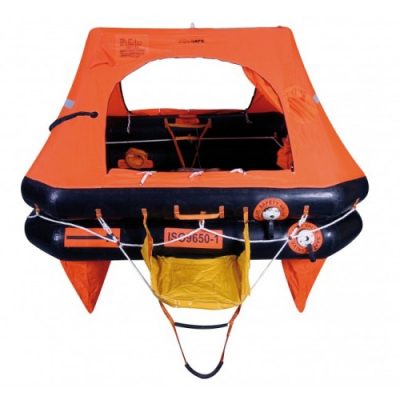 Approved For French and other Flagged Vessels for unlimited Sailing 
IMPORTANT NOTICE: Not Approved for Spanish and Italian flagged vessels
SEA-SAFE Classique liferaft. ISAF – ISO 9650-1-Group I-TYPE A. With Survival Equipment more than 24 Hours. Classic offshore liferaft for Ocean unlimited Navigation. Designed for extended voyages during which strong winds and waves of hau – significant tors may be encountered. The SEA SAFE liferaft also features a boarding ramp for ease embarking.
No Obligation: It's up to the ship's master to decide if it is necessary to equip the liferaft with an emergency pack, <24h or >24h.
Prior to any order:
The shipowner has the obligation to make sure that the safety equipment on board complies with the regulation of the country in which the boat is registered and the dimensions of the Liferaft suits to the storage position.