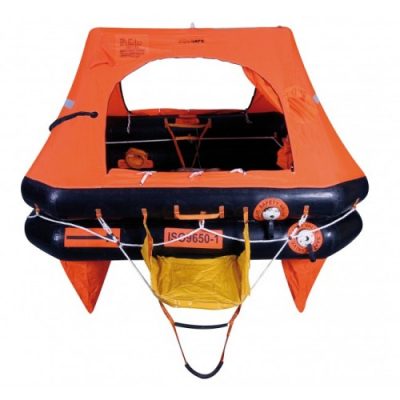 SEA-SAFE Classique liferaft. ISAF – ISO 9650-1-Group I-TYPE A.
Liferafts for Greek Flagged Pleasure vessels carrying up to 25 passengers, as per Presidential Decree P.D. 917/79, for navigation categories I, II and III
Equipped with a First Aid Kit approved by the Greek Ministry
Produced according to the latest standards in force in Greece.
Classic offshore liferaft for Ocean Navigation. Designed for extended voyages during which strong winds and waves of hau – significant tors may be encountered.