Flush mount on horizontal surface.
OFFSHORE 135 COMPASS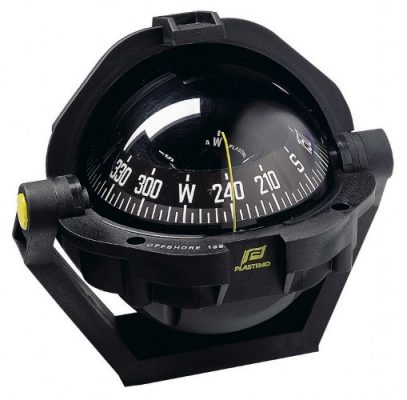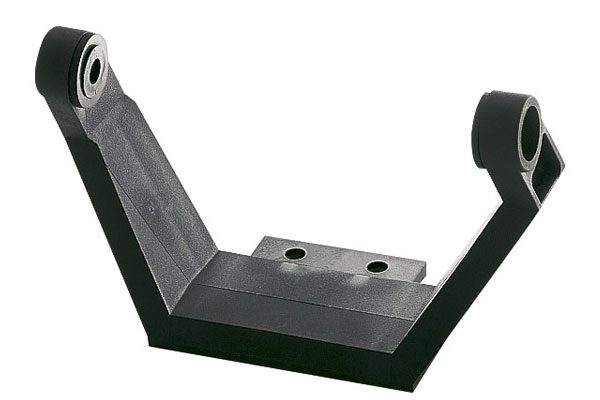 The optional bracket brings additional mounting possibilities, either on a horizontal surface avoiding to cut the instrument panel, or on a vertical bulkhead.
The bracket slides onto a fixing plate, allowing easy removal after use for complete security from theft.
Beyond a simple aesthetic preference, the bracket mounting also offers the extra advantage of isolating the compass from the dashboard, thus reducing the potential interference created by other instruments and metallic objects.
| | |
| --- | --- |
| BLACK bracket for Offshore 135 | Ref. 17260 |
| WHITE bracket for Offshore 135 | Ref. 17262 |
To obtain a bracket-mount compass, please order a flushmount compass AND a bracket.
Bracket kit includes actual bracket and bespoke screws.
On flat card models : UNIVERSAL BALANCE, one single compass around the world.
On conical card models : choose your compass according to navigation area.
 * Zone A : North hemisphere (standard production = ref. 23484 or 23493)
 ** Zone B : South Atlantic, Indian Ocean, Central Pacific, Tahiti, Reunion Island.
*** Zone C : South Pacific, Australia, New Zealand, New Caledonia.
FEATURES
OFFSHORE 135
Boat size
Powerboats of 10 m and above (33 ft +)
Compass card
Graduated every 5°, apparent Ø 130 mm.
Heading numerals every 30°.
Hood/sunshade
Articulated protective hood : built-in sliding cover, composed of 3 telescopic parts.
Mounting
Comes as standard in a flushmount version.
Can be bracket-mounted with the addition of optional bracket.
Resistance to shocks
and hull pounding
Magnetic cell mounted on shock absorbers.
Lubber line
1 lubber line
Compensation
Supplied as standard
Lighting
12-24 V LED
Approval/homologation
 SOLAS-MED 96/98
Built-in articulated hood : slide it gradually on the compass to match the light environment and avoid glare on the dome.
When totally shut, your compass is perfectly protected.