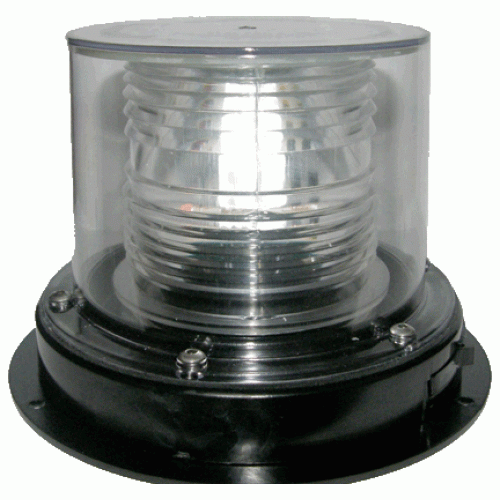 TOPHAT SERIES SOLAR LIGHTS
Our tophat series of rugged, waterproof marine solar lights are naigation lights with unlimited multi-purpose applications. It has a buit-in daylight switch.
TOPHAT-FLATP SPECIFICATIONS:
Range: 1 – 3 mile visibility
Mount: Flat, (option Magnetic or Pipe)
Battery life: 3 Years.
Lamp life: 100.000 hours.
Lamp Source: High-power LEDs
Material: High-Impact polycarbonate
Power Supply: NI-MH
Autonomy: 10 nights with no sun
Chromaticity: Meets IALA and 33CFR SUBPART 66.
Weight: 2 lbs
Dimensions: 5″h x 7″ dia.
Warranty: 1 Year parts and labor at no charge, except for physical damage or abuse.