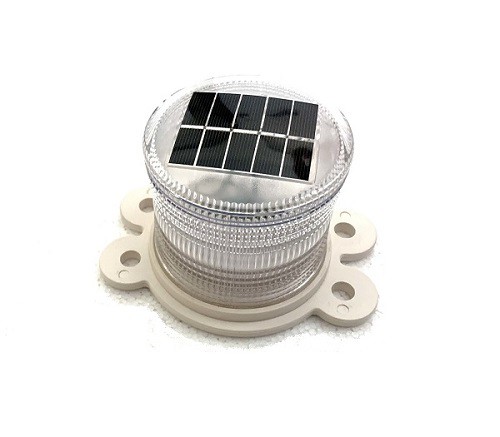 Solar Navigation Light Red 360° 1-1,8 nautical miles. Steady or Flashing Mode.
Solar  Warning Light  8 LED, Red with dual functionality – Steady and Flashing, 
This solar powered beacon is designed to give you further flexibility by having dual functionality. Its two lighting mode options: steady on and flashing make it suitable for a wide range of applications where there is limited visibility and warning light is needed.
Technical features:
Number of LEDs: 8
Lighting color: red
Visibility:1 – 1,8 nautical miles
Dual functionality: 2 lighting mode options available: steady one and flashing. Number of flashes/minute: 30
Operation: automatic activation at dusk and de-activation at dawn
Energy source: Sun
Battery: rechargeable and recyclable
Dimensions: diameter x height: 9,8 x 10 cm
Weight: 470gr
Waterproof: IP 68
Warranty: 1 year