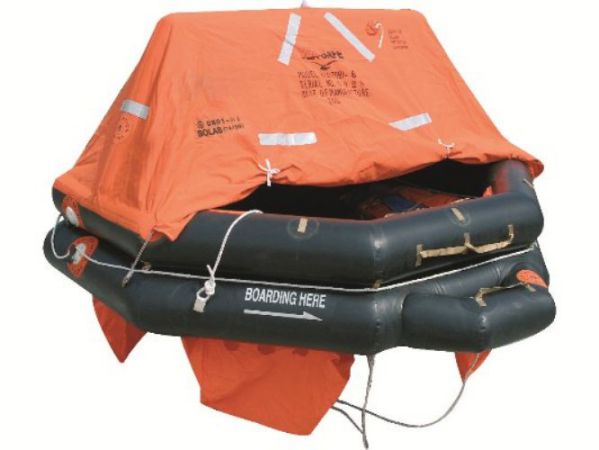 Throw Over Board Liferaft (TOB)
Classic SOLAS life-saving raft also called overboard raft.
Mostly seen on merchant ships, container ships, cargo ships
and oil tankers… as well as Superyachts over 78 feet (24 meters).
Cylindrical container packaging.
This life-saving raft receives the B Pack (short-term voyage).
All liferafts are equipped with Standard painter line length 36 meters, for 25meters stowage height. Inform us in case the stowage height is more than 25 meters, to install the proper painter length, for a Maximum height of stowage 40 meters.
Transport dimensions: Wooden Box 153 x 81 x 84 cm