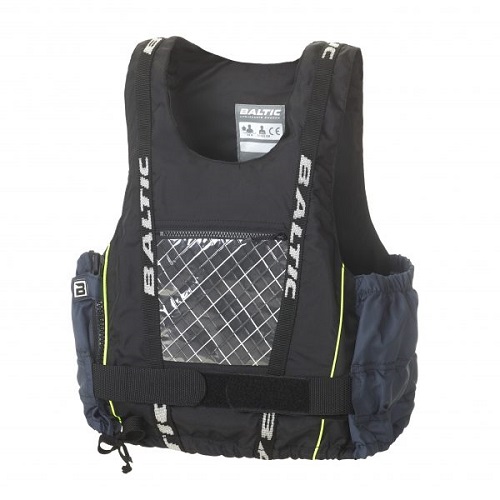 DINGHY PRO
Model: Unisex
Article number: 5701
Size:
XS 25-40 kg, Code 5701-003-1
  S 40-50 kg, Code 5701-003-2
  M 50-70 kg. Code 5701-003-3
M/L 70-80 kg. Code 5701-003-4
    L 80-90 kg. Code 5701-003-5
     XL 90+ kg. Code 5701-003-6
An advanced dinghy and kayak buoyancy aid used by Olympians and world champions. Airex super soft foam in combination with laminated polyethylene foam makes it extremely comfortable to wear. Featuring a Mylar front pocket and a  durable all Delrin zip.  Waistband with double Velcro closure to prevent riding up, reinforced shoulders and bottom draw tie. High cut for easy hiking and trapezing.
Crutch strap kit available for size 25-40kg.
SPECIALIST BUOYANCY AIDS
WHETHER YOU´RE WATER SKIING, SAILING OR OR ANY OTHER SPORT ON THE WATER, IT IS IMPORTANT TO HAVE A WELL FITTING BUOYANCY AID SPECIALIZED FOR THE ACTIVITY. OUR SPECIALIST BUOYANCY AIDS ARE APPROVED TO THE 50N STANDARD, MEANING IT WILL KEEP YOU AFLOAT WITH GOOD MARGIN OF SAFETY. A 50N PRODUCT IS SUITABLE FOR SWIMMERS WHO WEIGHS MORE THAN 25 KG.