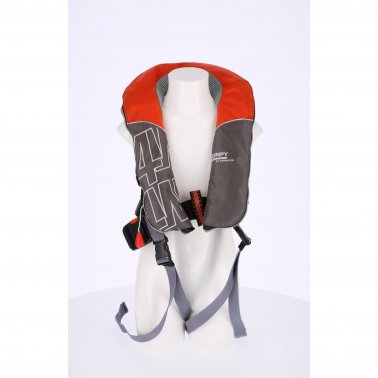 AUTOMATIC CHILDREN'S INFLATABLE JUMPY VEST
Code: GI550120
The Jumpy inflatable vest is equipped with an automatic striker for better safety. Its cut adapts perfectly to the morphology of a child from 18 to 40 kg.
Jumpy children's inflatable vest weighing 18 to 40 kg, with an automatic striker.
– Nylon outer cover
-Collar with mesh insert
-Zipper closure
– Belt with quick buckle
– Fluorescent yellow bladder in very flexible PU, separable from the cover.
Automatic UML striker
Accessories:
– Double crotch strap
– Slot for flashlight
– Comes in a mesh bag
 inflatable vest
 150N
 117N
 without
 JUMPY
 automatic UML
 child
 40 to 85 cm
 18 to 40 Kg
 in mesh bag
 Dolphin Gray
 3477450007632
 0.84
 0.00
 29
 8
 no
 Yes
 41