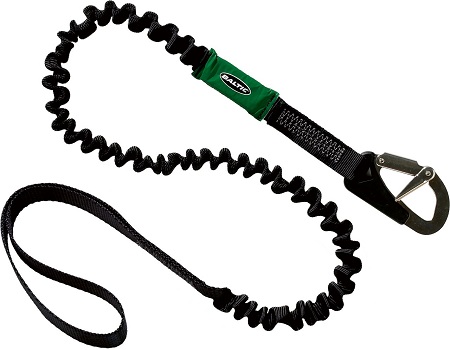 1 HOOK ELASTICATED SAFETY LINES
Article number: 0109-000-1
For less weight and comfort this line is fitted with a sturdy double action hook at one end and a sewn loop at the other. This line is fitted with an overload indicator to show if it has been strained. Length 2 m.
SAFETY HARNESSES AND LINES
When the worlds top sailors are moving around on deck they rely on Baltic harnesses and safety lines. Do not settle for less!
All Baltic safety harnesses and lines are approved to EN1095 and EN ISO 12401 for national and offshore racing.