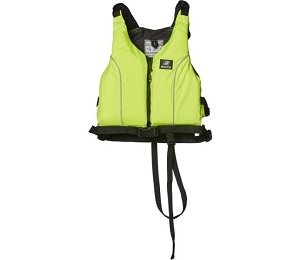 Baltic Radial UV Yellow Buoyancy Aid
The Baltic Radial buoyancy aid is a great all-round buoyancy aid that suits general boating activities on or near the water.  When selecting an all-purpose vest it is essential that the vest fits correctly and suits your specific needs.
The radial vest features an adjustable waist and shoulder straps to accommodate various body shapes and sizes. The Radial vest also includes a removable crotch strap to prevent the vest from riding up in the water.
Just as the name suggests this type of buoyancy aid can be used for most purposes.
Quick-drying, lightweight and comfortable to wear as with all buoyancy aids they only are used by competent swimmers. Having a long lifespan these buoyancy aids are suitable for many uses on or near water.