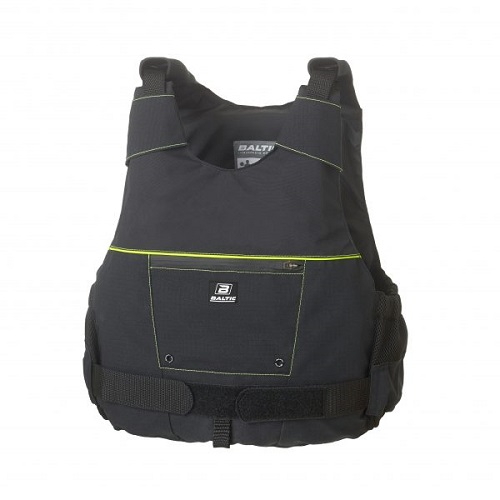 ELITE Baltic Black
Article number: 5760
Size:
Child XS 25-40 kg, Code 5760-000-1
Junior  S 40-50 kg, Code 5760-000-2
Medium   50-70 kg, Code 5760-000-3
Large       70-90 kg, Code 5760-000-4
XLarge   90-120 kg, Code 5760-000-5
The ultimate dinghy racing buoyancy aid developed from the Dinghy Pro. An "over the head" model without bulky zips or buckles. Adjustable shoulder straps zipped pocket and detachable crutch strap. Five-year guarantee.
SPECIALIST BUOYANCY AIDS
WHETHER YOU´RE WATER SKIING, SAILING OR OR ANY OTHER SPORT ON THE WATER, IT IS IMPORTANT TO HAVE A WELL FITTING BUOYANCY AID SPECIALIZED FOR THE ACTIVITY. OUR SPECIALIST BUOYANCY AIDS ARE APPROVED TO THE 50N STANDARD, MEANING IT WILL KEEP YOU AFLOAT WITH GOOD MARGIN OF SAFETY. A 50N PRODUCT IS SUITABLE FOR SWIMMERS WHO WEIGHS MORE THAN 25 KG.